Regular price
Sale price
$19.99 USD
Unit price
per
Sale
Sold out
Product information.

ALL NATURAL CLEANSE AND DETOX

The practice of detoxifying the body to rid of unhealthy toxins has been around for centuries. Some people like to jump start their diet program or their every day life with a detox and cleanse. The Ultimate Cleanse will do just that. This All Natural formula will help reduce belly bloat, reduce body waste buildup, support your colon and digestive system, help support the liver's natural detoxification process, help you feel lighter, more energized and may provide weight loss in a few days! Included in the formula are effective natural fiber and herbs, so no harsh chemical laxatives and NO FASTING!

7 AMAZING BENEFITS OF DETOXIFYING THE BODY!

Boosts Your Energy
Helps with Weight Loss
Stronger Immune System
Improved digestion

Reduced cravings
Less bloating
Build long term health

WHY DO YOU NEED THE ULTIMATE CLEANSE?

We all need to remove undigested waste and clear a path for healthy nutrients. Diets lacking in fiber and full of processed foods can hinder this process. This cleanse can also promote weight loss and if you are currently dieting , it may help you break through a plateau to get rid of those stubborn pounds! When is the last time you cleansed?

LOSE WEIGHT NATURALLY

Our detoxifying capsules will promote natural and healthy weight loss, since they are designed to boost your metabolism and cleanse toxins and waste, thus allowing better absorption of nutrients.

DETOX NATURALLY

This ultra effective formula with natural ingredients, promises to flush out body toxins and provide optimal intestinal health, without the use of chemicals.

ALL NATURAL FORMULA

Easy to swallow capsules! Our powerful formula is all-natural to reduce unwanted negative side effects. The Ultimate Cleanse is effective and safe. Your HEALTH is everything! Start your natural cleanse and detoxification right now!

While this product may not be used on a daily basis beyond the 15-day cleanse period, it may be used occasionally for intestinal cleaning with the 15-day cleanse repeated several weeks following the initial cleanse.

SUGGESTED USE: 1 to 2 Capsules taken at bedtime with 8oz. of water for up to 15 days or as directed by a healthcare physician. Do no repeat cleansing program for at least 6-8 weeks.
Share
View full details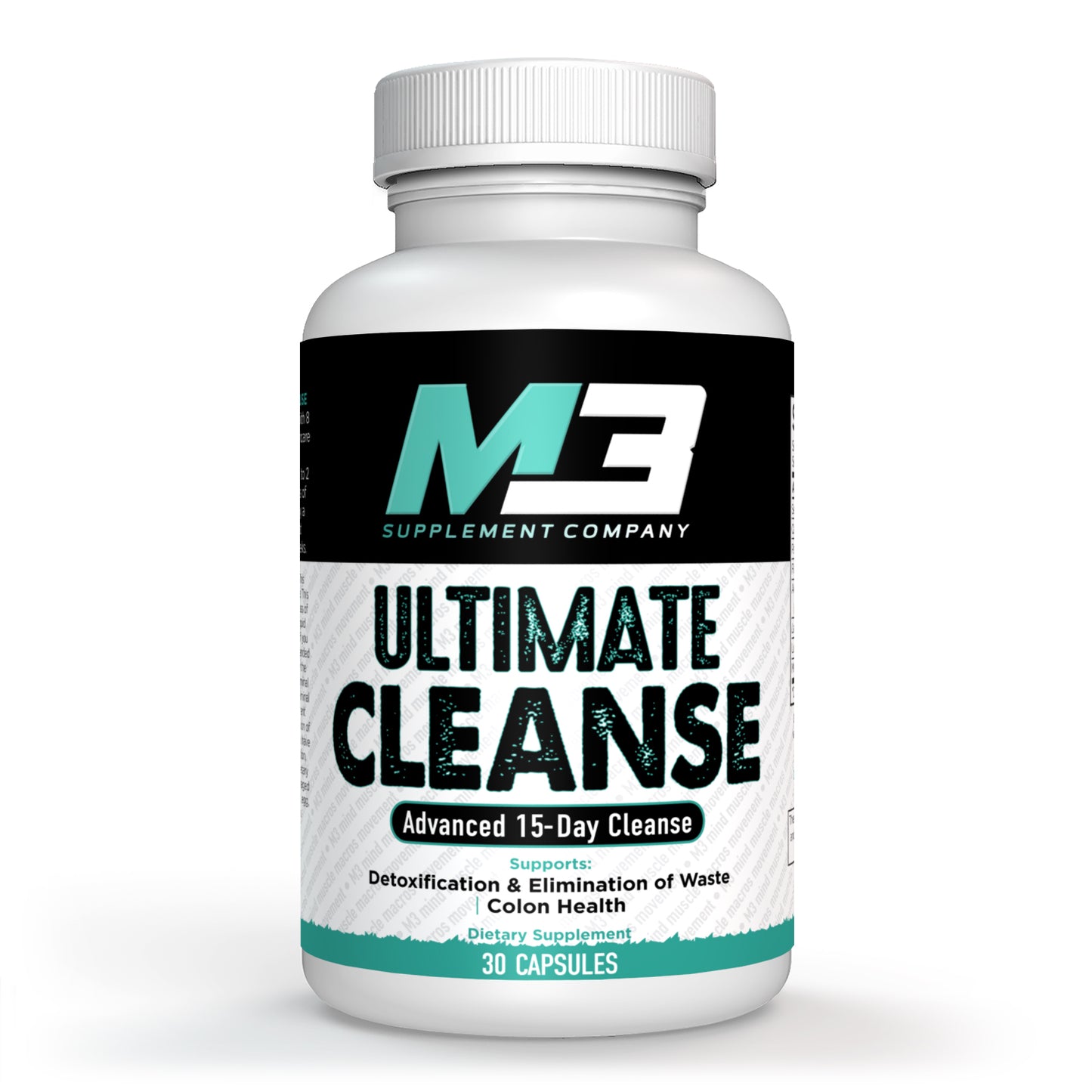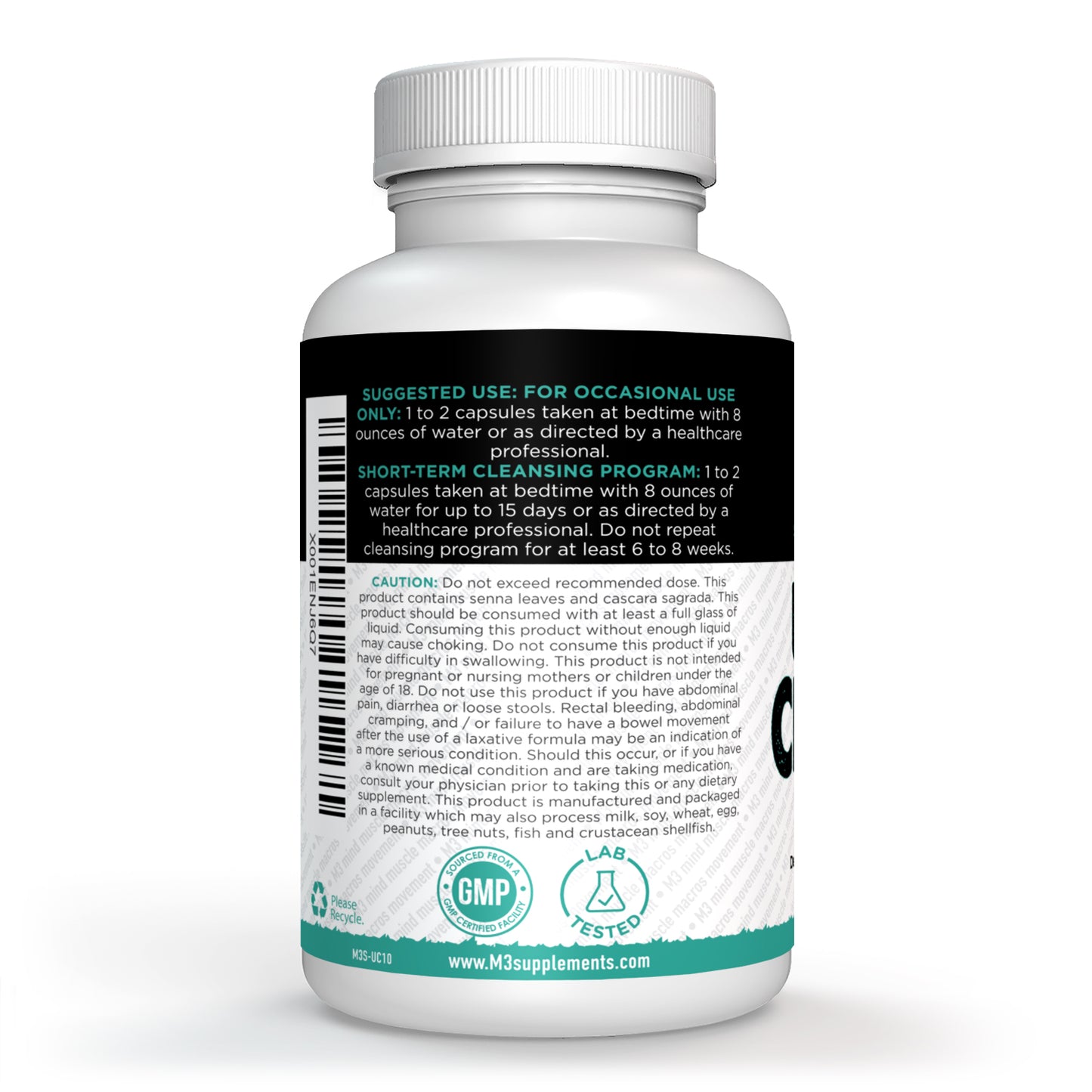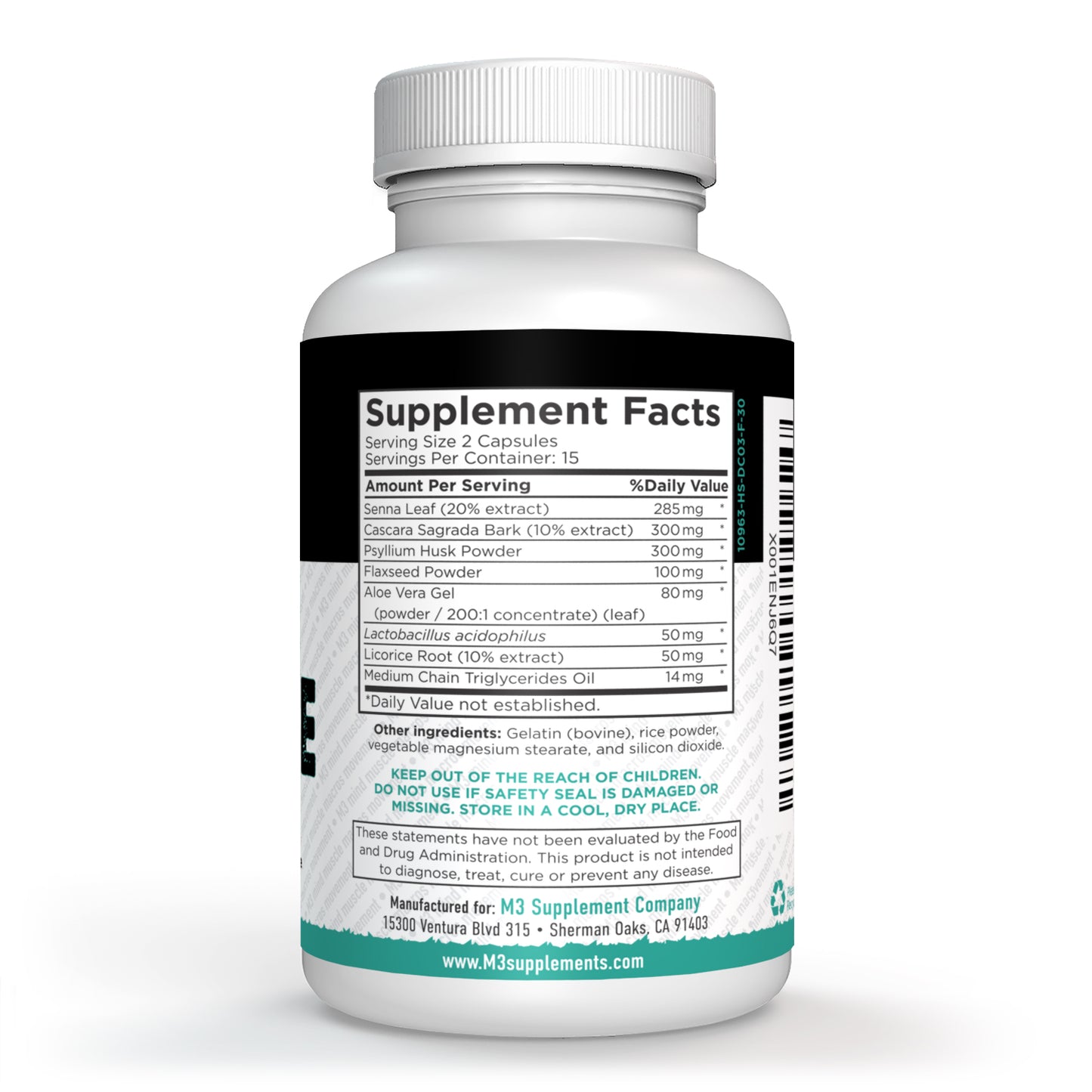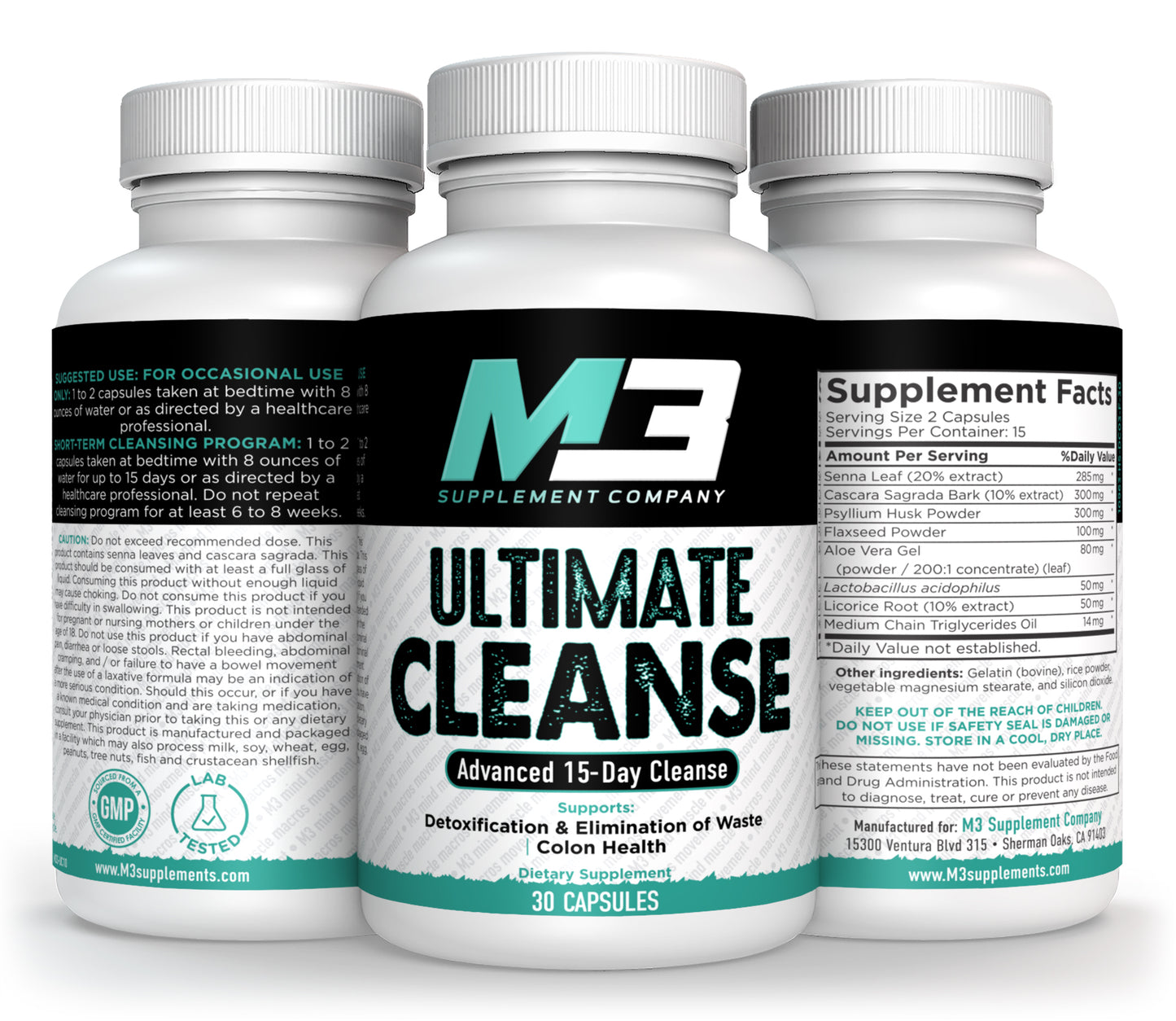 Save with Bundles
M3 Supplements offers product bundles with frequently paired items, making selecting and saving on products easier.